Hawk-Brand Alloy Wheels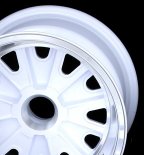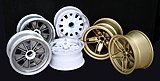 Hawk Cars are pleased to announce an increase in their range of replica alloy wheels. These new wheels are produced to very high standards, to original design, using modern manufacturing techniques.
These new Hawk Brand wheels are designed to fit both original cars as well as high quality replicas that use original-style fittings, such as the Hawk 289.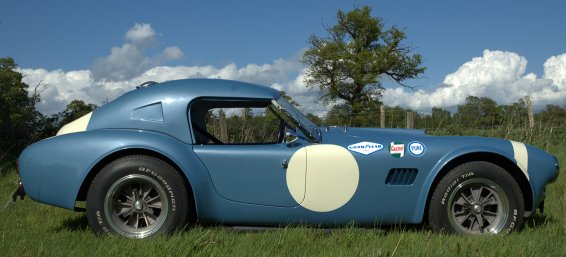 The picture above shows a '289 FIA' set of alloy wheels fitted to an FIA-bodied car with a Le Mans style hardtop.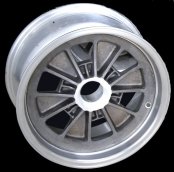 Specifications
Two sizes available, 7.5" or 9.5" width, both in 15" diameter
Two designs available: 289 FIA and 427 SC styles
All of these wheels have a 6-pin 'peg drive' fitting
Cast and machined by a reputable manufacturer of alloy wheels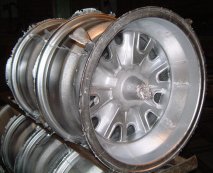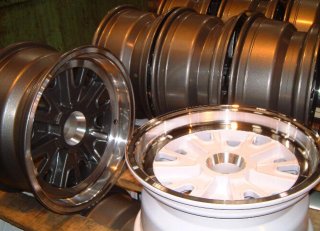 Manufacture progresses from rough castings to machined and painted final items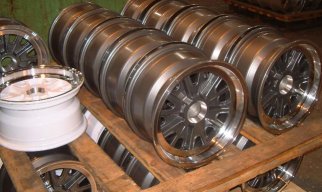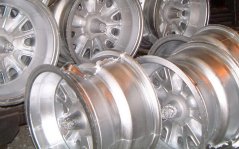 Prices
289 FIA and 247 SC wheels are priced at £tbc per set of four, with peg drive fitting (spline drive type an additional £tbc per set)
Single/additional wheels (7.5" or 9.5" width), prices on application according to order size
(All prices plus carriage and VAT)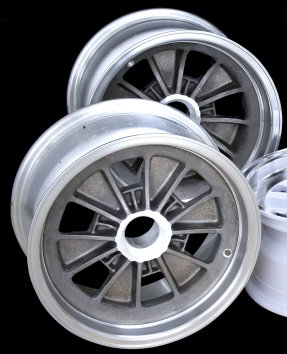 Ordering
If you wish to order a set of these wheels from stock, contact Hawk Cars with your requirements.
These wheels are not available with a four-stud or five-stud fitting.