Hawk Cars Products
In addition to the kit cars in the Hawk Collection, Hawk Cars provide a large range of components that may be used in the build of these cars. These same parts are often suitable for use when building similar types of cars from other manufacturers.
In many cases, the parts that we offer are made for fitment to original cars of these types, as well as for use on our kit car replicas.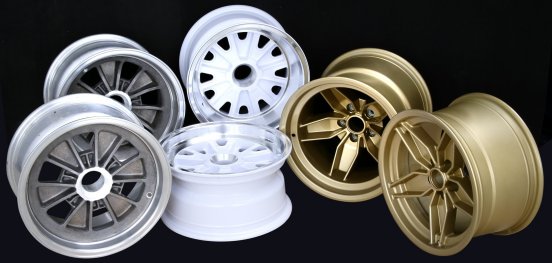 The most recent addition to our range of high quality parts are a range of alloy wheels that have been remanufactured for use on original cars as well as Hawk kits.
The range of wheels from Hawk Cars includes the coffin-spoke five-stud wheels, of exactly the same design as used on the rallying Stratos cars of the Seventies and now includes the Hawk-Brand peg-drive alloy wheels for use on the 289 FIA and 247 kits.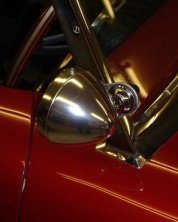 A further item is a custom mirror mount designed to allow a bullet mirror to be easily mounted to the screen pillar of the 427SC. The kit includes a nice quality mirror with a polished alloy mount and fixing screw.
Contact Hawk Cars to order your parts.